Life in Mayfair
21.02.2015 | Neighbourhoods of London
Mayfair is London's most blue-blooded district, you have to be ultra-rich to afford a home in here. Th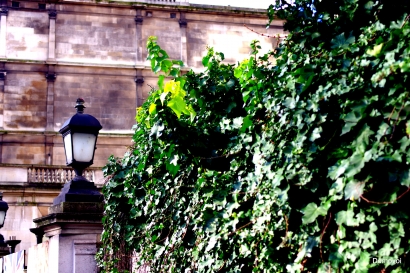 ose who have played Monopoly, the board game patented in 1935 by Charles Darrow, will well know the poshest corner of the board. Well, the poshest indeed - for instance it will soon host the most expensive single residence... ever. A 48 room private house with an estimated value of £214 million (at the time of writing) will be built by Billionaire property investors David and Simon Reuben. The brothers recently obtained approval to extend 139 Piccadilly (once home of Lord Byron) and convert it into a single home of about 1,655 square metres (17,800 square feet). Well, last year, apartments nearby were sold at £5,000/sq ft, so do your maths...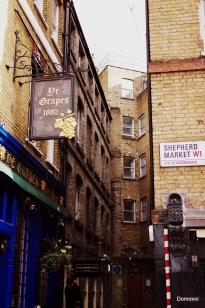 A few however might know the original May Fair which was based around what is now known as Shepherd Market. The fair was in fact rather raucous and was banned in 1764. Shepherd Market itself is named after Edward Shepherd, its creator who developed this area between 1735 and 1746. It is tucked away between Piccadilly and Curzon Street and for those who are unaware of its existence it is always a discovery to find this little village square in the heart of London. There are good restaurants (Johnny Depp and Vanessa Paradis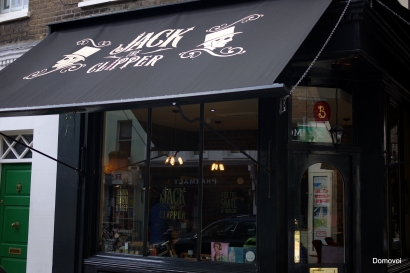 managed to spend £17,000 on one meal once here), chocolate shops, funky barbers (check out Jack the Clipper) and a couple of traditional English pubs. Domovoi's favourite is L'eto cafe, one of a small chain of cafes in London opened by Artem Login. If you happen to be in the area, try their delightful Georgian Aubergine salad!
from this location in 1764in the laft 18th century. Shortly after that the area started attracting rich and powerful and its attraction continues to these days...
Mayfair is in fact a rather small area. Neatly bordered to the north by the capital's main shopping street, Oxford Street, to the east by Regent Street, to the south by Piccadilly, which separates it from St James's, and to the west by the open space of Hyde Park, Mayfair can be easily crossed by foot within an hour. And there is plenty to explore! Gentlemen clubs, investment banking and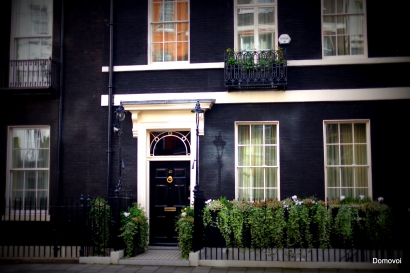 Most of the area was first developed between the mid-17th century and the mid-18th century as a fashionable residential district, by a number of landlords, the most important of them the Grosvenor family. The Grosvenors were an ancient Norman family who came to England at the times of William the Conqueror. Until 1677 the family resided in Cheshire but then their lucky day arrived bringing the family 120 hectares of boggy farmland on the western edge of London. They used this opportunity smartly and during the 18th and 19th centuries the family built new districts what we now know as Mayfair, Belgravia and Pimlico. If first two kept their appeal, Pimlico degenerated after the Second World War into a wrongly-reputed area of slums and brothels and the 2nd Duke sold it in 1950.
The Mayfair Estate stretches from Park Lane to South Molton Lane and Avery Row and from Oxford Street to South Street. In the middle is Grosvenor Square which until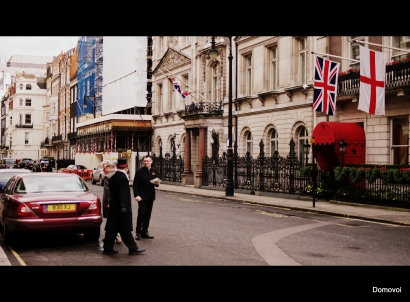 2017 hosts the US Embassy,
The Rothschild family bought up large areas of Mayfair in the 19th century. The freehold of a large section of Mayfair also belongs to the Crown Estate, the largest historic landowner in London.
Mayfair is regaining its glory these days as more and more old business and office spaces are being converted back to residential properties. In fact in 2014 there were 61 new residential development schemes planned in the area. 77% of these plan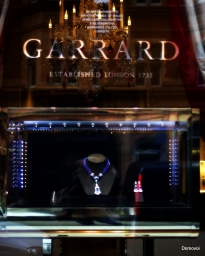 ned projects will create new luxury homes by converting former commercial, retail, government/public or Embassy buildings to residential use.
Mayfair has uber-rich history in every street and practically every house has a famous name in their history. HRH Queen Elizabeth II, Benjamin Disraeli, Oscar Wilde, Sir Winston Churchill, Jimi Hendrix, Andrew Lloyd Weber, Vivien Leigh... the list is endless. If we have to be truly objective, this is the very best area of London, superior to any other neighbourhood. It has the wealth, tradition and assets to eclipse any other. With its coming new future we can only look forward to the new old Mayfair in its full glory as the most luxurious neighbourhood.
Domovoi Management Ltd are London Property Management and Lettings Specialists. Visit our website www.dom-management.com to see our list of bespoke services.