School Search
If you are looking for a school for your child whether it is a day school or a boarding school we can advise on the intricacies of the education system in England and recommend you the best schools for your child.
---
Domovoi is not tied to any particular school and we do not accept fees from schools for placing children with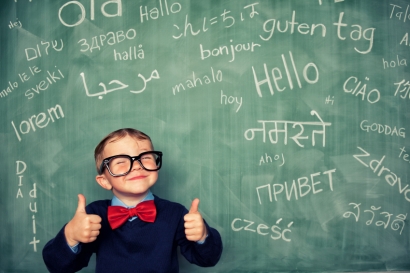 them. We provide totally independent advice based on our personal experience and knowledge and a real feel of various schools.
We can arrange an initial consultation to understand your expectations and family circumstances, i.e. where you live and work, how you see the school you would like to find for your child, yours and your child's goals.
Following our discussion we would preselect up to three schools we would recommend.
We will accompany you during your visit to the school and will advise on what to expect during the initial interview with the Head Teacher. We can also facilitate the entrance tests, and advise on any questions that may arise during the application process.
Upon obtaining an offer from the school we can offer an administration service including fee payments, uniform purchase and guardianship (Please see Guardianship section for further information).
---
OUR FEES - Our policy is to be competitive and transparent with our fees – for school search in London we charge £1,500 plus VAT. For school search outside of London we charge £2,000 plus VAT and travel expenses
---
Guardianship
The UK Border Agency (responsible for student VISAs) and Boarding Schools require that all students, whose families live overseas, have a legal guardian resident in the UK to act for them when the school is closed and at other times, such as when your child is ill or when there is a need for disciplinary action.
Whilst the school, and in particular your child's housemaster or housemistress takes responsibility for academic matters and their day to day welfare during the school term, there are times during the term and more specifically outside term time, when the school must be able to hand over these responsibilities to a properly appointed legal Guardian.
Domovoi's responsibilities include:
Acting on your behalf when unexpected circumstances arise or in an emergency and in situations where you are unable to attend due to distance or timing;
Looking after your child's welfare in the UK when the school is closed for holidays;
Assisting you with things your child may need – school uniform, sports equipment, phone cards, mobile phone, UK mobile sim card, etc.;
Helping you arrange your child's travel both in the UK (taxi, train or bus) and back home (flight bookings, transfers);
Being available for your child at all times, particularly when you or he/she are worried about things like work, school, friends;

Helping you and your child if things go wrong

If your child gets into trouble at school
If you have problems with immigration or passports
If your child gets very ill and needs to go to hospital
If you are looking for a Russian speaking guardian for your child, please contact Elena Myers to discuss.
---
OUR FEES - Our Fee for guardianship for children under 15 years old is £450 per term and for over 15 years old is £300 per term plus VAT. This includes all of our services and two visits to see your child in the first term.
Extra charges can include: airport transfers, full board exeat weekends, additional visits to the school upon request.